You are here

Our Process
Our Process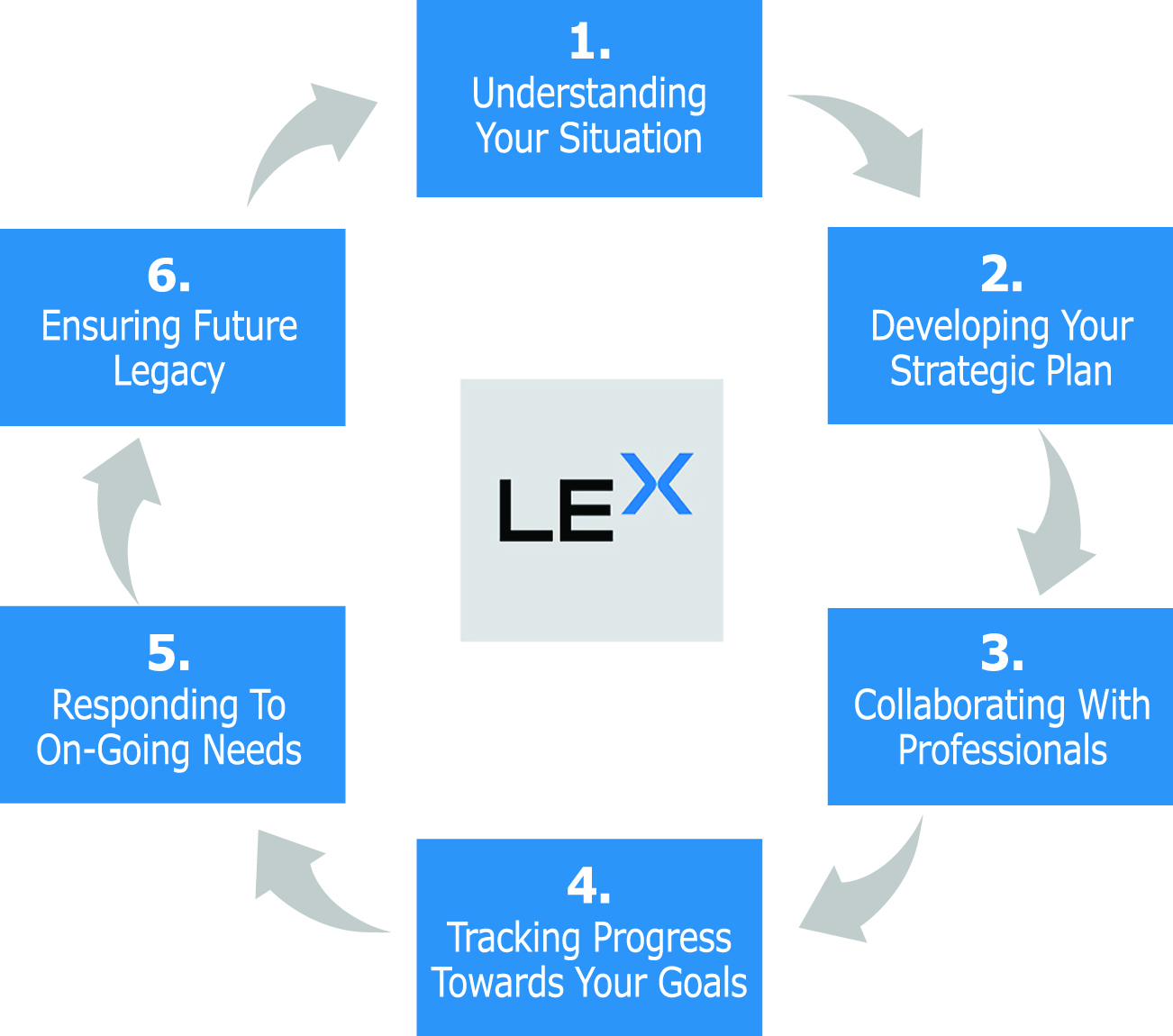 As a virtual multi-family office, Lexington Financial/Life Management brings a dynamic perspective and an innovative process to help you manage the challenges and opportunities of life today. That's our mission and our promise to you. We provide comprehensive guidance and proactive strategies to manage the events that affect the future of your business and your family. Through a series of conversations, we create the foundation of vision and values that represent you, then build the strategic relationships and processes needed to address situations quickly and decisively to deal with challenges and opportunities with foresight and agility.
Our process is a framework for defining and sustaining values and beliefs that are an integral part of long-term success. Your core values and beliefs that are woven into the fabric of the business and family must be strong enough to withstand the storms of change. Awareness, innovation, and collaboration are the foundation for sustainable success.
Our Six-Step Process Focuses On:
Understanding Your Situation:

Understanding your unique business and family situation as well as your long-term and short-term goals.

Developing Your Strategic Plan:

Developing a strategic plan that incorporates approaches to meet your objectives in alignment with your values and in the way you prefer to work.

Collaborating With professionals:

Working with you and your current advisors to build a collaborative network of professionals and expert advisors to implement solutions.

Tracking Progress Toward Your Goals:

Tracking and communicating your progress and results toward achieving your goals.

Responding To On-Going Needs:

Responding to new situations and challenges as they occur and responding with appropriate action and agility.

Ensuring Future Legacy:

Ensuring that the future needs of your business and your family are taken into consideration with a proactive plan that is sustainable.