You are here

Alliance Members
Alliance Members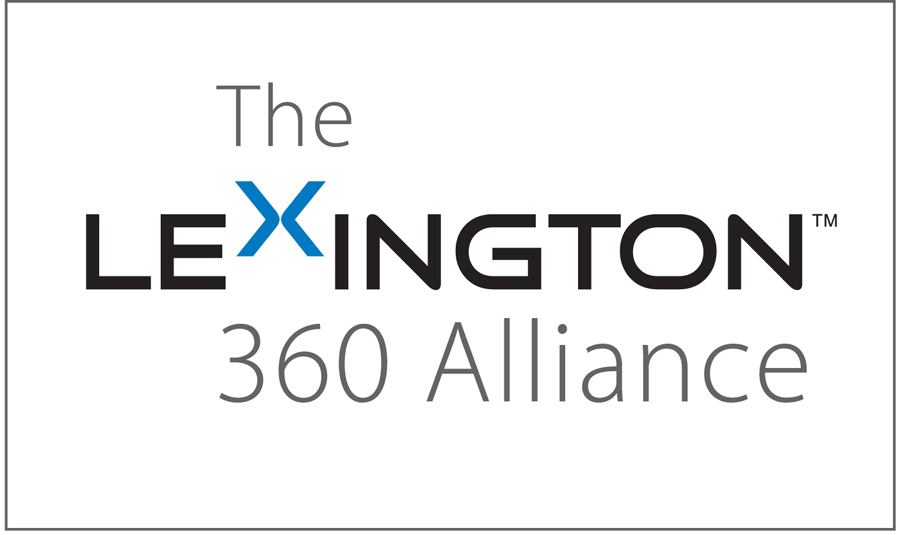 To achieve Exponential Life, you need exponential thinking. To help our clients pursue Exponential Life, Lexington Leadership has assembled a team of diverse, niched, and vetted independent professionals who are available to work collaboratively with you and your existing advisors to provide 360 degree guidance and management to address the broad spectrum of business and financial life needs. Each contributor brings specific insight and experience that when combined, forms a collective powerhouse of ideas and innovation. Lexington serves the needs of independent business owners, highly successful individuals, and families by providing the right people, the right technology, and the right processes to solve the complex problems of business and life in today's changing world.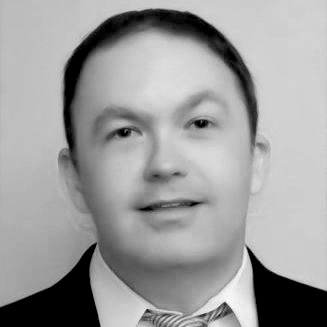 Self-Insurance
Norman Chandler
CPA, CPCU, CSFS, CFE, ARe, AIAF, ARC, ACP
At Lexington, Norm provides our clients with self-insurance solutions for families and business.
Norman has over fifteen years' experience in directing auditing, accounting, compliance, and taxation engagements for insurance organizations in the states of Alabama, Arizona, Georgia, Florida, Illinois, Nevada, North Carolina, New Jersey, New York, South Carolina, Tennessee, and Texas. He has achieved the highest designation within the insurance industry, Chartered Property Casualty Underwriter (CPCU).
He has designed and managed insurance programs involving Life & Health and Property & Casualty coverages for multiple insurance companies, captives, and self-insured groups.
Norman also served for approximately ten years as the Reinsurance Specialist for the Tennessee Department of Commerce and Insurance.
His strengths are client relationships and personal attention and responsiveness to client needs. He invests a great deal of time in continuing professional education to maintain the expertise required to work and consult with insurance organizations. He currently is the President of the Alabama Captive Association (ACA), Co-chairman of the Governmental Relations committee of the Tennessee Captive Insurance Association (TCIA), and a member of the Governmental Relations committee of the North Carolina Captive Insurance Association (NCCIA). He is a member of the Captive Insurance Companies Association (CICA) and served on the Excess/Surplus/Specialty Lines Section of the CPCU Society.
Norman holds the CPA designation in the states of Alabama, Georgia, Florida, New York, North Carolina, South Carolina, and Texas. He is a member of the Society of Financial Examiners (SOFE), and a member of the Alabama and Georgia Societies of CPAs and the American Institute of CPAs. He is also a former member of the Pike County (AL) Board of Education.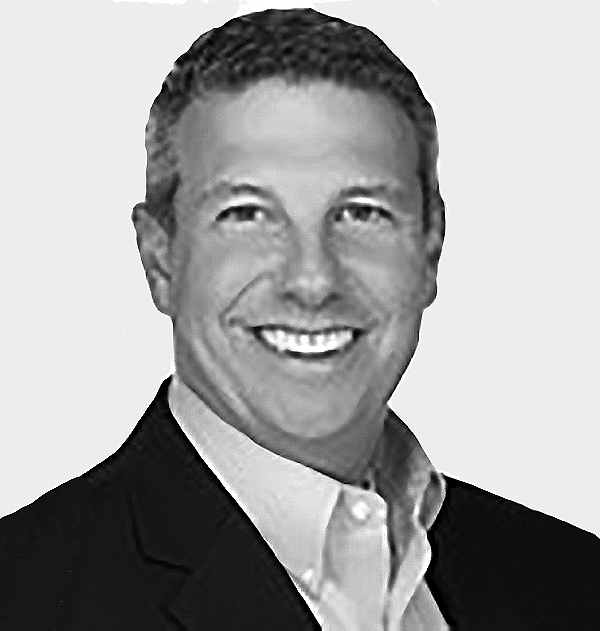 Valuation
Bryan Graiff, CPA/ABV/CGMA, CVA, CFE, CM&AA
Bryan Graiff specializes in providing business valuations for Lexington clients.
Bryan is a partner Armanino, one of the top 25 largest independent accounting and business consulting firms in the United States. Prior to joining Armanino, Bryan was with Brown Smith Wallace, a CPA and business advisory firm located in St. Louis, Missouri. He was the Partner in Charge of BSW's Transaction Advisory and Litigation Support Services practice. Bryan has more than 25 years of diverse financial and operational C-Level experience in public and private companies. His financial and operational services expertise ranges across various industries such as public accounting, financial services, aerospace, consumer products, chemical manufacturing, professional manpower services and multi-channel healthcare retail.
Bryan has been involved in reorganizations, acquisitions, divestitures and restructurings for his entire career and provides diverse value-added service to every client. Recently he has held a number of leadership roles at public corporations and privately held companies.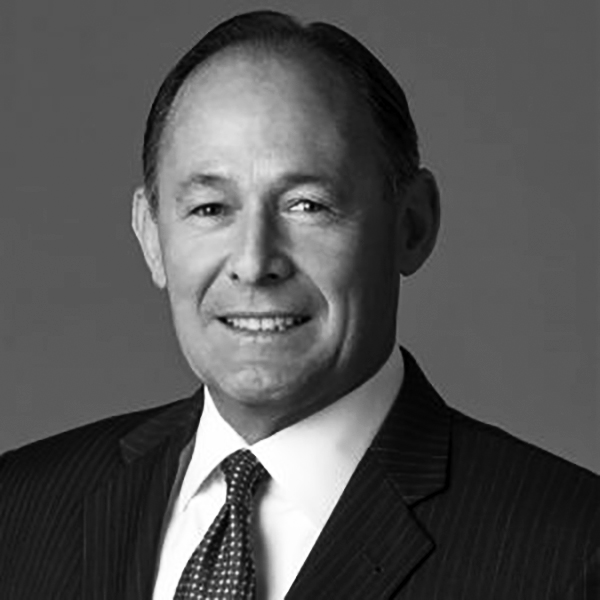 Business and Estate Planning Strategies
Thomas J. Handler, J. D., P.C
Tom Handler offers Lexington clients comprehensive estate and business planning solutions.
Mr. Handler is an advanced planning attorney who focuses on the analysis and structuring of sophisticated estate plans and family offices, and handling taxation and business planning issues for business owners, executives, professional athletes, celebrities, and family offices. He has extensive experience in the analysis, design and implementation of domestic and international business planning, financial and estate planning, asset protection, family office compliance and advanced tax planning strategies. Mr. Handler is a managing partner in Handler Thayer, LLP, where he chairs the firm's Advanced Planning & Family Office Practice Group.
His experience includes tax controversy, estate contests, tax litigation, public accounting, and corporate and foundation directorships. He is active in Chicago Bar Association activities including its taxation and trust law committees and has authored numerous professional articles. He has lectured extensively both nationally and internationally at wealth industry, professional and family office educational conferences. Mr. Handler created the Asset Protection Profile™ and Stealth Prenup™ in addition to other proprietary strategies for affluent families and family offices.
Mr. Handler has been named to the Wealth Strategies Design Team comprised of fifteen of the top wealth planners in the U.S., to the Citywealth Global Leaders List of the top wealth planning attorneys, to Who's Who in American Law and Who's Who in America. Illinois Leading Lawyers named Mr. Handler one of the top lawyers in the areas of closely and privately held business law and trusts, will and estate planning law. In 2015, he was named International Wealth Planner of the Year and Wealth Planning Gamechanger Lawyer of the Year in addition to receiving the prestigious Michael J. Brink Wealth Industry Leadership and Service Award.
He earned a Bachelor of Sciences in Accountancy degree from the University of Illinois at Urbana-Champaign and a Juris Doctor degree, Law Review, from DePaul University College of Law in Chicago, Illinois. Mr. Handler is a recognized thought leader in the advanced planning and family office marketplaces who has been quoted in the Wall Street Journal, Chicago Tribune, New York Times, Worth Magazine, Financial Times, Barron's, Christian Science Monitor, Family Office Review, Las Vegas Review Journal, Chicago Sun-Times, Structured Products Magazine, ABA Journal, National Law Journal, Crain's Chicago Business, Derivatives Weekly, Family Wealth Report, Wealth Manager Magazine and other publications.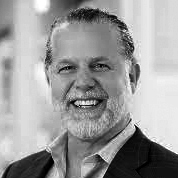 Health and Wellness
Dr. Davide Haase
Dr. Haase works with Lexington's clients to help them achieve a balanced lifestyle and improved mental and physical well-being.
Dr. David Haase is a very curious physician, with a medical degree from Vanderbilt University School of Medicine and residency/practice at the Mayo Clinic in Rochester, Minnesota. He is double board-certified in Family Medicine and Integrative Holistic Medicine, serves as Lead Faculty for the Institute for Functional Medicine, and has trained over 10,000 physicians worldwide in his approach to Alzheimer's, dementia, and complex chronic illnesses.

In 2003 Dr. Haase founded the MaxWell Clinic as a living laboratory to explore the question "What Creates Health?" and it has grown into a 12,000 sq ft facility in Brentwood, TN, with many clinicians working together using a full spectrum of investigations and interventions. He and his remarkable team are dedicated to applying innovations in the fields of nutrition, genomics, mitochondrial function, systems biology, apheresis, stem-cell programming, and brain optimization so that each patient can lead their happiest and healthiest life.

Dr. Haase's personal Deep-Dive patients are those that desire the deepest ­personalization of innovative performance and longevity care possible. The insights gained in this intensive path are then taught by Dr. Haase to other clinicians to improve their own practice and outcomes. The MaxWell Clinic Vitality and Longevity Research Center has active partnerships with university researchers and Biotech firms to speed
Over the last 10yrs Dr Haase has been pioneering a new approach to slow, halt and even reverse cognitive decline via Holistically Optimized Plasma Exchange to induce multi-tissue regeneration. He is the author of Curiosity Heals The Human: Solving the 'Unsolvable' with Better Questions and Advanced Technologies. Additionally, Dr. Haase serves as a consultant and board member for several biotech and transformative medical science companies. His unwavering dedication to pushing the boundaries of medicine and improving patient care make him a true luminary in the field.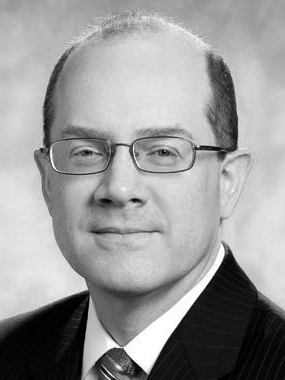 Business and Estate Planning Strategies
David P. Heilich, CPA, AEP®
David P. Heilich provides advanced estate and tax planning services to Lexington clients across the nation and beyond.
David is a partner in Armanino's Tax practice who provides trust and estate services and tax planning services. With more than 25 years of experience, David serves individuals, families, closely held businesses and executives, providing comprehensive tax and wealth management services. His expertise includes estate planning; family business consulting; business succession planning; advanced planning; income tax compliance and consulting; and estate, gift and trust compliance. David's experience in individual, partnership, estate, gift and trust income tax-related issues benefits a wide range of clients.
Prior to joining Armanino, David was a partner at Brown Smith Wallace LLP, where he led the Family Wealth Planning and Family Office Support Services practices. As a member of the Lexington 360 Alliance, David and the Armanino team bring deep experience in serving individuals, families, closely held businesses, and executives with comprehensive tax and wealth management services. They do not sell investments or products. They work with a client's advisors as a team to provide independent and timely tax; business; and estate, gift and trust planning advice and services. David is a licensed Certified Public Accountant and an Accredited Estate Planner®.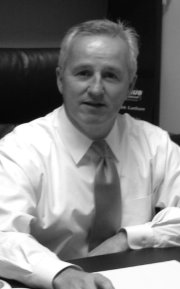 Insurance Solutions
Robb Lanham
David P. Heilich provides advanced estate and tax planning services to Lexington clients across the nation and beyond.
As the Chief Sales Officer for HUB International Personal Insurance, Robb is responsible for the personal insurance sales initiatives across North America. Robb is also the Director of Hub's Family Office Practice where he and his team develop creative solutions for complex risks. Whether the client is a professional athlete, high net worth individual or family office, their risk management needs demand a tailored plan and his years of experience help create one. The product he provides isn't an insurance policy. The product is the forensic analysis that goes into gathering the right information and then using that to develop the plan that matches the client's end needs. He is backed by a team of nearly 1600 Personal Lines experts at HUB International Limited. Hub is a leading North American insurance brokerage that provides a broad array of property and casualty, life and health, employee benefits, reinsurance, investment and risk management products and services throughout offices located in the United States and Canada.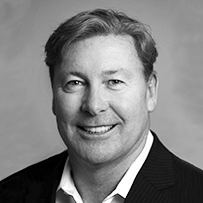 Life Insurance and Executive Benefits
Randall Smith
Randall provides independent review and restructuring of existing life insurance or high-net-worth clients, third parties, and fiduciaries.
Randall Smith is the President and owner of SKA Financial Group located in Fresno California. SKA was founded in 1889 and is over 130 years old and practices exclusively to the affluent and business owner planning markets. Randall has been delivering creative financial solutions for over thirty years. These solutions center around the challenges of companies and individuals creating and maintaining wealth.
SKA is a member firm of First Financial Resources, FFR has 250 independent partner firms throughout the US and is a collaborative that comes together to deliver financial services across marketplaces. SKA provides independent review of existing Life Insurance for clients, third parties and fiduciaries.​
Randall Smith has been President and owner of SKA Financial Group for over twenty years and practices in the following areas
• Succession planning solutions
• Estate planning and Wealth preservation
• Bank Owned Life Insurance
• Financed Life Insurance Strategies
• Executive Benefit Planning
• Corporate owned Life Insurance
• Securities Licenses held through World Equity Group​
Randall is married with five children and six grandchildren. He Is a member of Fresno Community Hospitals Presidents Club. He loves the outdoors, including hunting and fishing.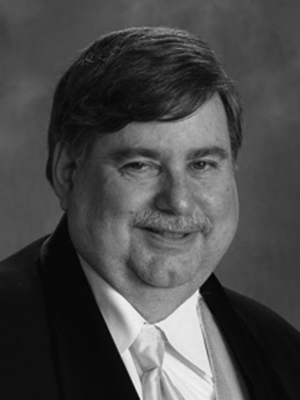 Strategic Retirement Plans
Larry Starr
When Lexington clients need expertise with retirement plans, Larry Starr provides thorough review, analysis, and implementation of the best solutions for their business.
Lawrence C. Starr, FLMI, CLU, CEBS, ChFC, CPC, EA, ATA, QPFC is President of Qualified Plan Consultants, Inc. (QPC), a West Springfield, Massachusetts firm providing Pension and Profit-Sharing plan consulting, administration and actuarial services on a fee-for-service basis. QPC does not market any products and works with many area accountants, attorneys, and insurance professionals. Though their over 500 clients are primarily found in New England, QPC provides services all over the country.
Larry received his Master of Business Administration in Economics and Finance with a specialty in Insurance from the University of Hartford where he has also served on the adjunct faculty. In addition, he was a member of the faculty of the University of Connecticut for over fourteen years where he taught courses in Pension and Profit Sharing, Social Security, and related areas. Prior to establishing QPC, Larry was with Connecticut General (later CIGNA) for almost ten years. He is a frequent lecturer and speaker and has participated in many seminars all across the country.
In addition to being a Chartered Life Underwriter (CLU) and a Chartered Financial Consultant (ChFC), he holds designations as a Certified Employee Benefit Specialist (CEBS) and the American Society of Pension Professionals and Actuaries (ASPPA) designations of Certified Pension Consultant (CPC) and Qualified Plan Financial Consultant (QPFC). He has served many roles within ASPPA, including Vice President of ASPPA and many years on the ASPPA Board of Directors, the ASPPA Education and Examination Committee, and the executive committee of the ASPPA Government Affairs Committee, where he has chaired the Communications Committee which oversees the GAC publications, Q&A sessions with the Government Agencies, and ASPPA's webcasts. He is currently Senior Advisor to the Government Affairs Committee. He has also served as Chairman of ASPPA's Political Action Committee (ASPPA PAC). He is a founding partner and operator (SYSOP) of a nationwide electronic pension bulletin board system called The Pension Information eXchange (PIX). He is an Enrolled Agent (EA) authorized to practice before the Internal Revenue Service and holds the designation of Accredited Tax Advisor (ATA) from the Accreditation Council for Accountancy and Taxation.
Larry received ASPPA's Educator Award in 2004 for his significant contributions to retirement plan education, and in 2012 he was named recipient of ASPPA's highest award, the Harry T. Eidson Founders Award, acknowledging his significant contributions to ASPPA and to the private pension system. He is one of only two individuals who have received both the Educator Award and the Eidson Award.
Larry is Senior Editor of the Journal of Pension Benefits, is the co-author of The Life Insurance Answer Book for Qualified Plans and Estate Planning, published by Panel Publishers, and is a contributing author of The CPA's Guide to Retirement Plans for Small Businesses published by the American Institute of Certified Public Accountants.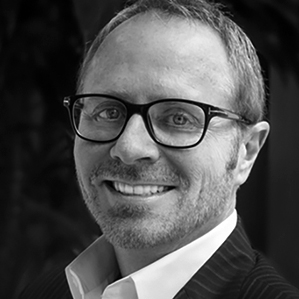 Health Insurance
RJ STILLWELL
RJ Stillwell provides new and creative healthcare solutions for Lexington's clients.
Stillwell is a 30-year music veteran (musician, publisher, and producer) who founded this healthcare advocacy and insurance organization in 2006 to help artists, songwriters, musicians and other creative types navigate the healthcare and insurance systems, and also offers financial planning services. Clients include Grammy, CMA, ACM, IBMA, and Americana Award winners. In 2017, Stillwell architected the first ever fully insured True Group Health Insurance Plan for Nashville's musicians and artists, available exclusively through The Nashville Musicians Association-AFM Local 257. Numerous publications have recognized Stillwell among the top-20 individual market health insurance producers in the country, often landing at #1. Stillwell is also a partner in Historic Restorations LLC, a real estate development group focused on development projects in Nashville's historic downtown core. Member—ACM, AMA, CMA, and The Recording Academy. Board Chairman, Boys & Girls Clubs of Middle Tennessee.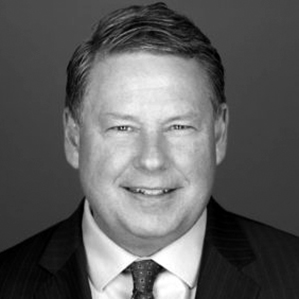 Mergers & Acquisitions And Securities Law
STEVE THAYER
Steve Thayer advises our clients regarding business formation issues, capital structures, private placement offerings, and other business contracts. He also assists families with the formation of family holding companies, virtual family offices, and international structures.
Steve Thayer is a partner in Handler Thayer, LLP where he serves as the Chair of their Commercial Practice Group. He has been heavily involved in the formation, financing, and operation of business enterprises in a variety of industries both domestically and internationally. He has also worked with large family offices with respect to their international holdings, including offshore trusts, international companies, and the complex tax issues that go with those structures. Steve has represented and advised athletes, entertainers, and other celebrities in the negotiation of business contracts. He has reviewed and advised clients on the acquisition of sports teams, movie production agreements, agency contracts, modeling agreements, endorsement agreements, private equity transactions, and other business arrangement. His depth of knowledge and experience are a great addition to the LEX Alliance.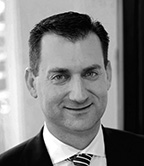 Banking Services
BRADFORD VIEIRA
As a Lexington Alliance Partner, Bradford Vieira and his team at ServisFirst provide customized solutions for our clients' commercial, personal, and private banking needs.
Bradford is a 1997 graduate of Belmont University where he received a Bachelor of Business Administration degree in Accounting. He is the currently Executive Vice President and Regional CEO of ServisFirst Bank. He has served as ServisFirst Bank Nashville President since the expansion of the Bank into Tennessee in 2013. For the past three years, Bradford has been named Power Leader in Finance by the Nashville Business Journal. Under his leadership, ServisFirst Bank was also named a 2020 Best Place to work by the Nashville Business Journal for the fourth year in a row.
ServisFirst is a full-service commercial bank focused on commercial banking, correspondent banking, cash management, private banking, and the professional consumer market, emphasizing competitive products, state of the art technology and a focus on quality service. Recently, the Bank announced its assets exceed $9 billion. The Bank offers sophisticated cash management products, Internet banking, home mortgage lending, remote deposit express banking, and highly competitive rates.