You are here

Lexington Investment Consulting™
Lexington Investment Consulting™
At Lexington Investment Consulting, we begin by listening to you and learning about what is important to you – Your Goals.
Your financial goals are not merely numerical targets, they represent the hopes and dreams of an enriched lifestyle for you and your family. The ultimate objective is the ability for you to enjoy a rich and rewarding life, however you define it. We call this 'an Exponential Life'--it is Life Enrichment with unlimited potential, defined by you and on your terms.
We engage in deep conversations with you about your goals and objectives and how you view the purpose of your financial resources. Then together, we discuss how portfolios are designed and managed to achieve your goals.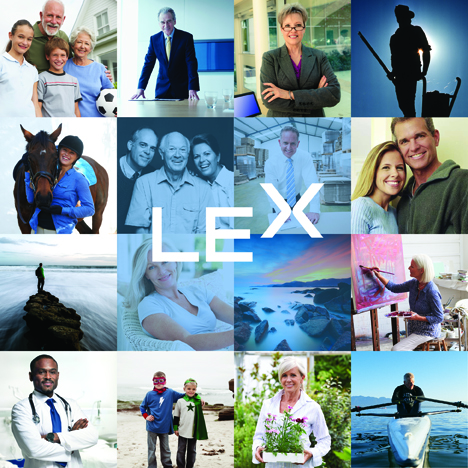 Our goals-based, family-centric life management methodology is significantly different from traditional portfolio management.
Families often have multiple goals, time horizons, and required probabilities of success. Our methodology begins and ends with you at the center of every decision for portfolio implementation and management. Because we focus on your unique situation, we recognize that reaching your specific goal is more valuable than simply a comparison to industry benchmarks.
Performance is Best Measured by Goal Achievement
Lexington strives to deliver a holistic approach to achieving your goals over time and building confidence as we move forward to the achievement of your success. The goal-based wealth management process is an ongoing process, a continuous analysis and application of strategy that is responsive to change and resilient by design. Working together, we strive to anticipate the unexpected challenges that may come your way, to overcome them. The potential is great for exponential changes to your situation and current assumptions over time.
Lexington addresses these inevitable changes through continuous Risk Management processes of maintaining an understanding of your changing situation and needs and monitoring the portfolio to make the appropriate adaptations needed to stay on track.
By organizing your goals and assets around your life objectives, we help you see the big picture in a way that is familiar to you. With clarity of vision for your goals and confidence of your path to success, you can have the freedom to enjoy the lifestyle to which you aspire.
Tax Smart Investing: It's Not What you Make, It's What You Keep
While no tax strategy is guaranteed, Lexington Financial/Life Management understands their use and value to our clients. We will be pleased to work with you and your tax advisor to employ well-designed, time tested strategies to help you keep your hard earned assets.
Safety and Security of your Assets
You have one thing in common with every other investor - the need for protection against fraud and institutional failure. Lexington has chosen to utilize SEI Private Trust Company, a wholly owned subsidiary of SEI, to custody investment securities. SEI Private Trust Company is a limited-purpose, federal savings association that adheres to extensive federally mandated controls design to prevent fraud.
Since SEI Private Trust Company is a trust institution-not a bank-not a brokerage firm- your assets are held in your name-segregated from SEI's own assets.
Your assets held in accounts at SEI Private Trust Company are not assets of the trust company.
Trust company creditors have no claim to your assets.
SEI (NASDAQ: SEIC) is a leading global provider of asset management, investment processing, and investment operations solutions. SEI Private Trust Company's global strong reputation in the financial industry has led to over $253 billion in assets under management and $371 billion in client assets under administration. (as of 12/31/2014)